A corporate art installation
curated by city I art insider
Maison d'Influence is the Parisian office of Elan Edelman, a consulting agency specialised in strategy and communication.
Located in rue Jean Goujon, near Avenue Montaigne in Paris, Elan Edelman decided to engage with the French art scene by collecting artworks and creating events with artists.
city I art insider advises Elan Edelman on their acquisitions and has now curated this exciting art installation in the street-level window.
Using his elaborated repertory of signs and drawings, the artist Airwan Isle Groove created a brilliant set up around the theme "Act With Certainty" specifically for the agency.
airwan isle groove at work
Elan Edelman's art collection in their offices
Lobby entrance with a lithograph by Giulia Andreani
Roman Moriceau, Botanische Garten I, 2015, silkscreen made with copper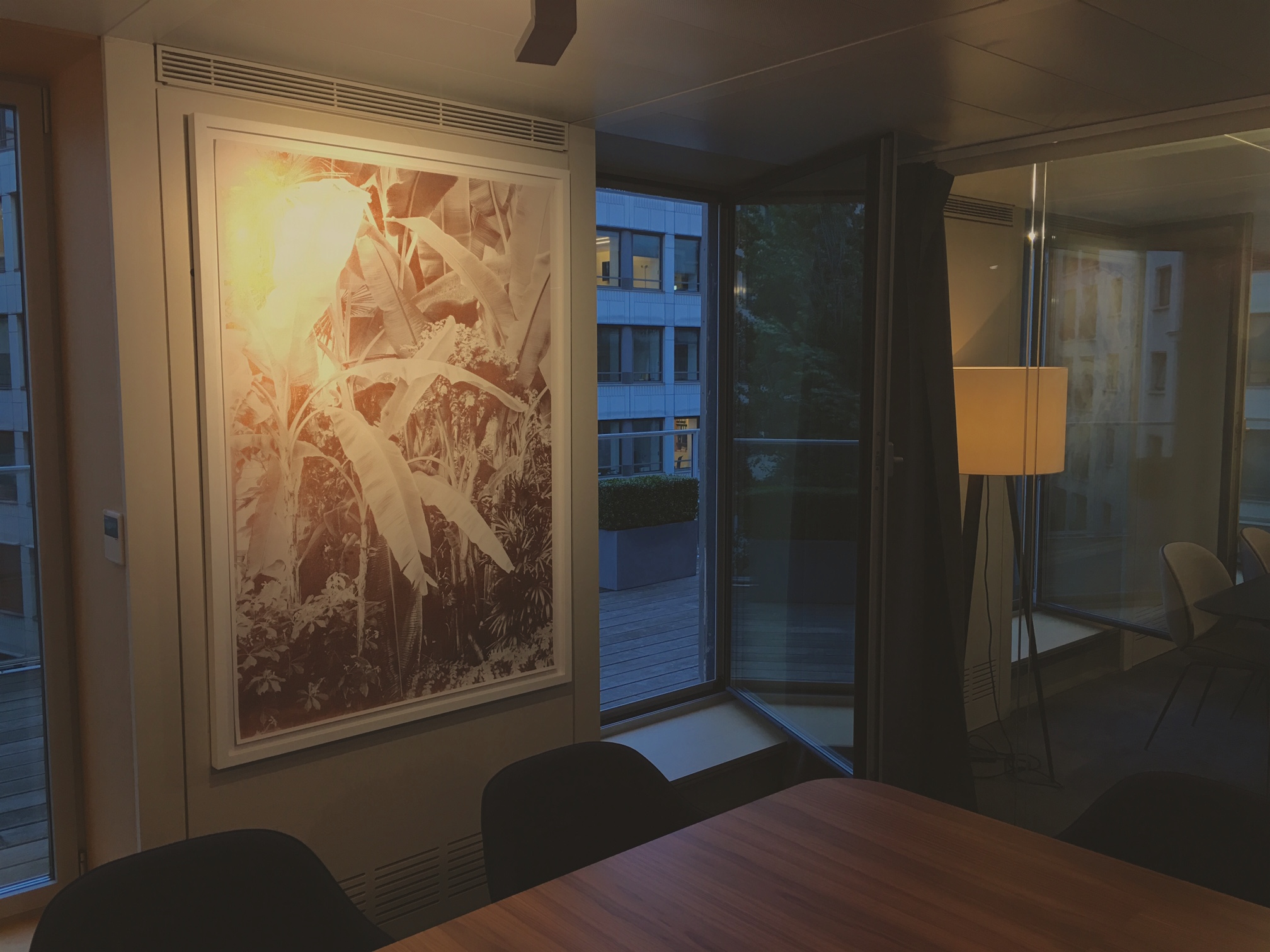 Meeting-room with the Roman Moriceau artwork
Anne-Laure Sacriste, serie Ikebana, etching, ed Urdla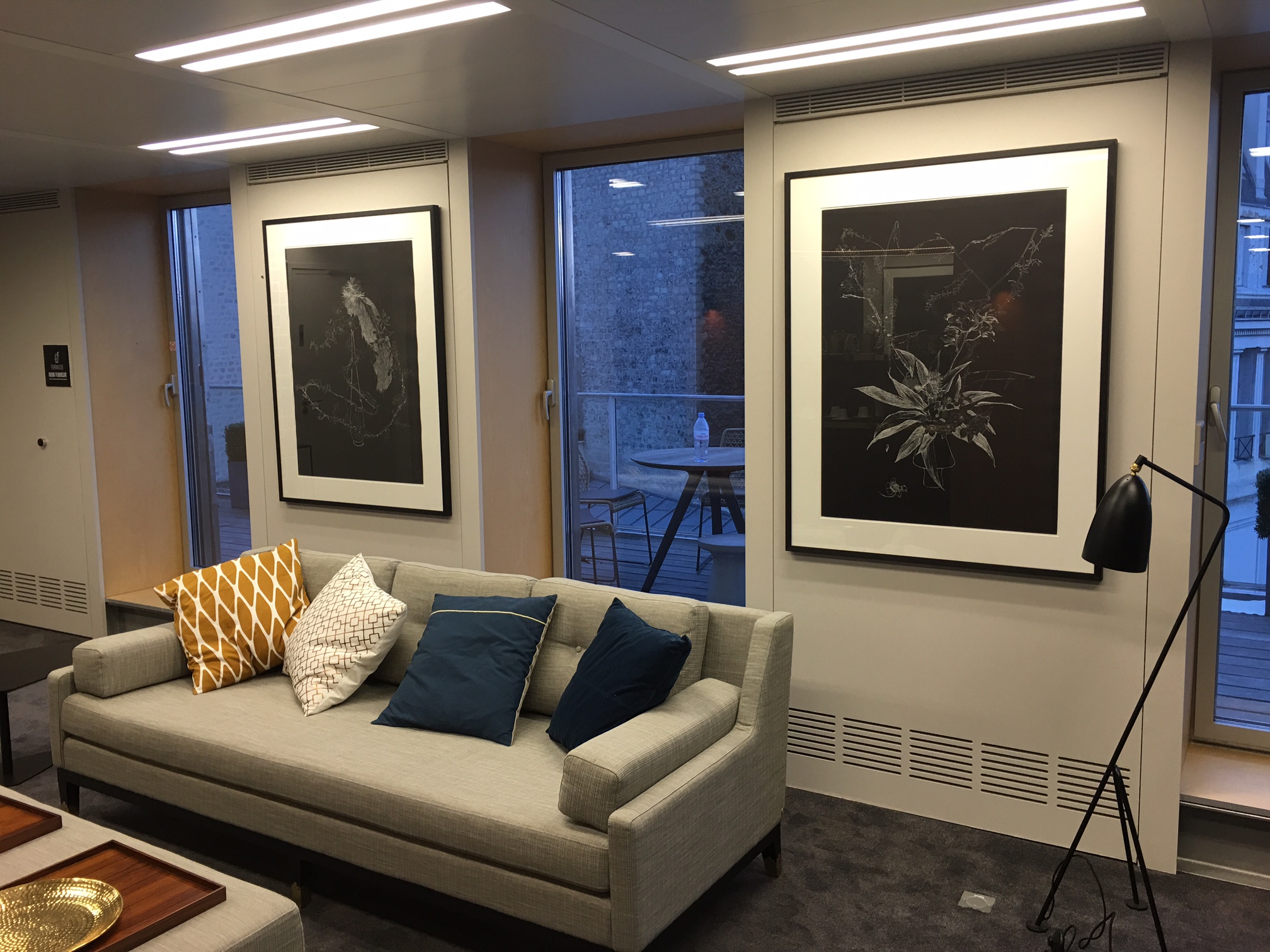 Thomas Humery, photography, serie "Do you want to go camping", Oslo 2009-2013
Thomas Humery, photography, serie "Do you want to go camping", Oslo 2009-2013
Thomas Humery, photography, Moose, Finland, 2005
Grégoire Alexandre, photography, 2009
Benjamin Hochart, lithographs, Serie T.H.I.N.G, edition Urdla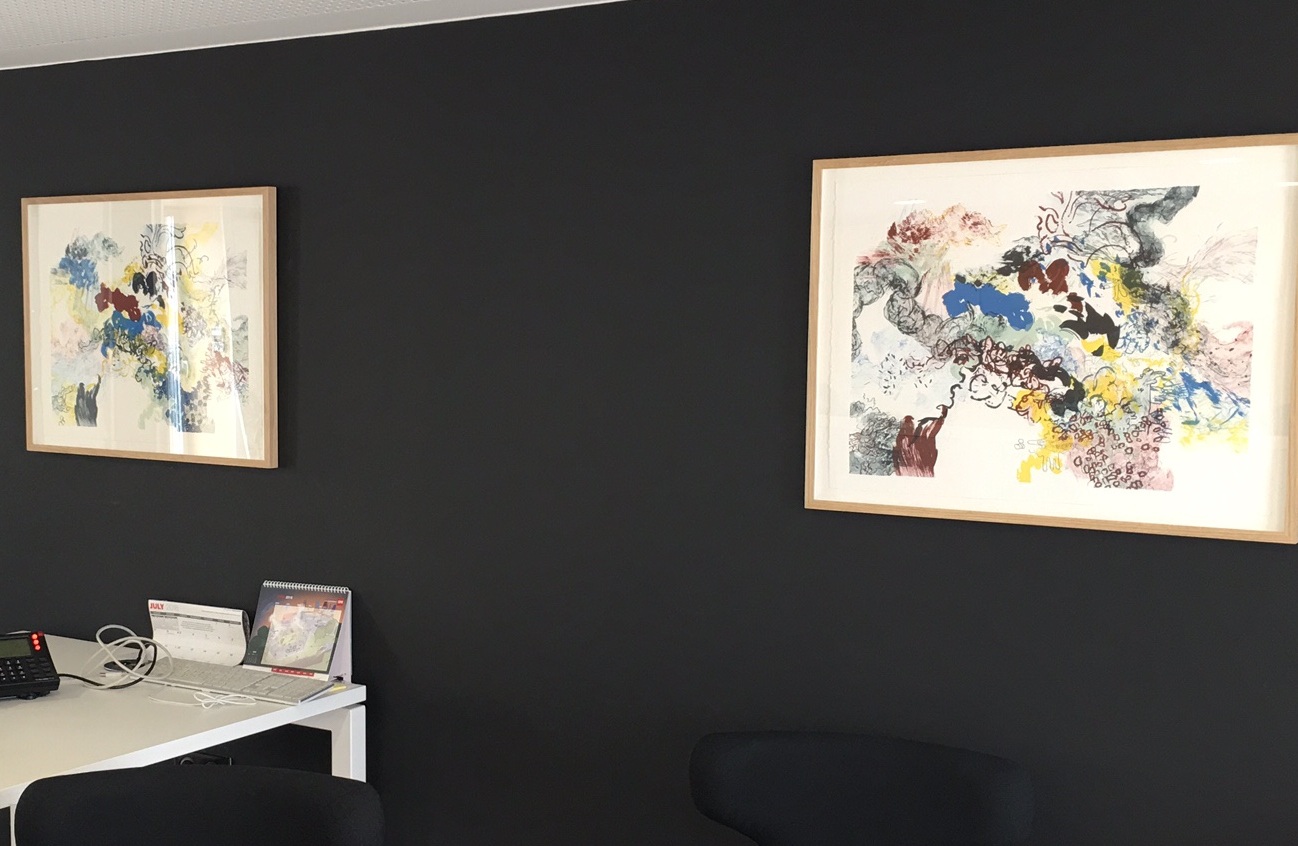 Benjamin Hochart lithographs